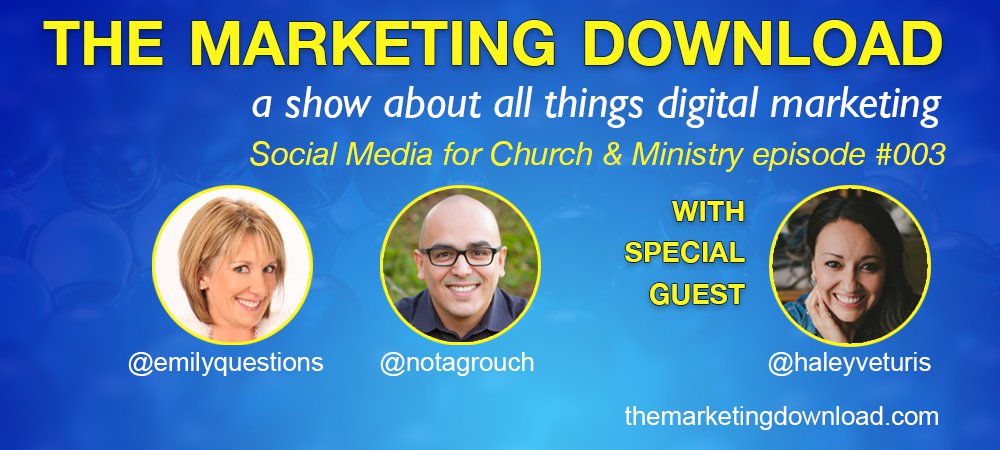 We are ankle deep into The Marketing Download now and have just finished our 3rd episode. The episode focused on social media management for churches and ministry.
We had a terrific guest, Haley Veturis come in to share some of her experiences. She is the social media manager for Saddleback church.
Video playback
Video also Available on Facebook here.
Don't forget to follow us on Twitter!
Audio playback (podcast)
Podcast: Play in new window | Download